In China there is a unique cultural phenomenon of confinement when a baby is born. On top of this there are strict hygiene rules in Natal Intensive Care Units, meaning mums are unable to see premature born babies and likewise teh baby can't see, feel or hear mum for reasurance. We needed to let people know about Pampers donation program giving the smallest preemie diapers to intensive-care maternity wards.
APAC EFFIE Awards – Gold
China EFFIE Awards – Gold & 2x Silver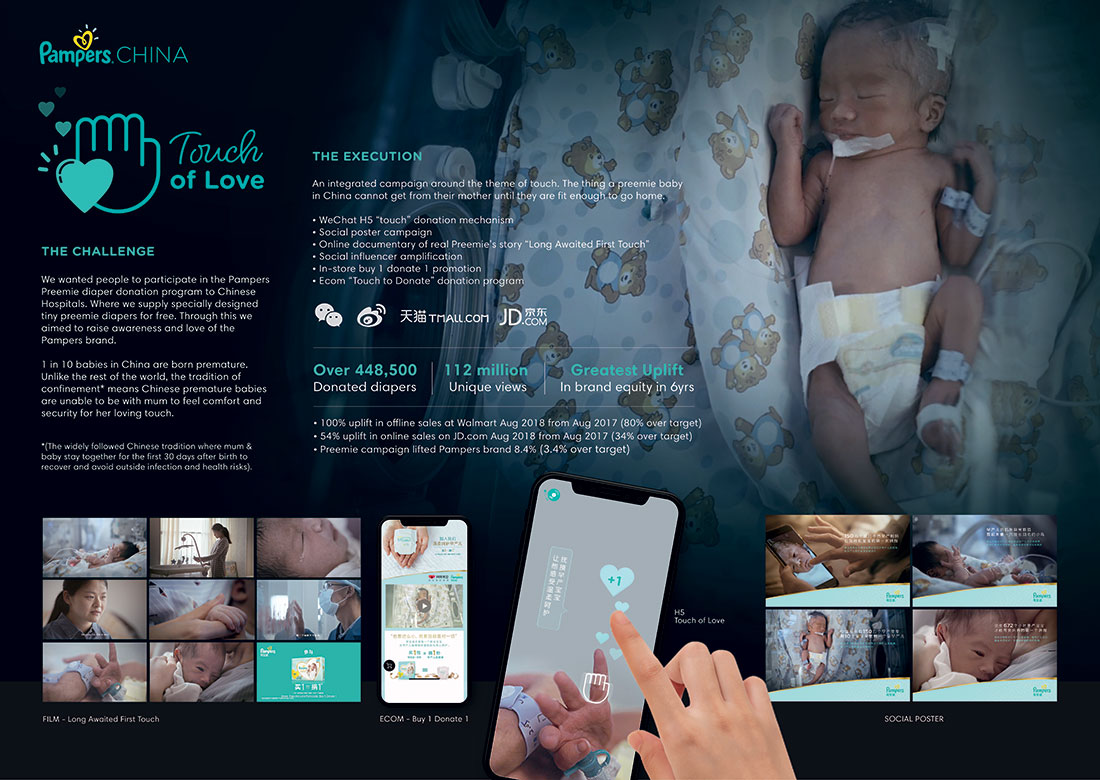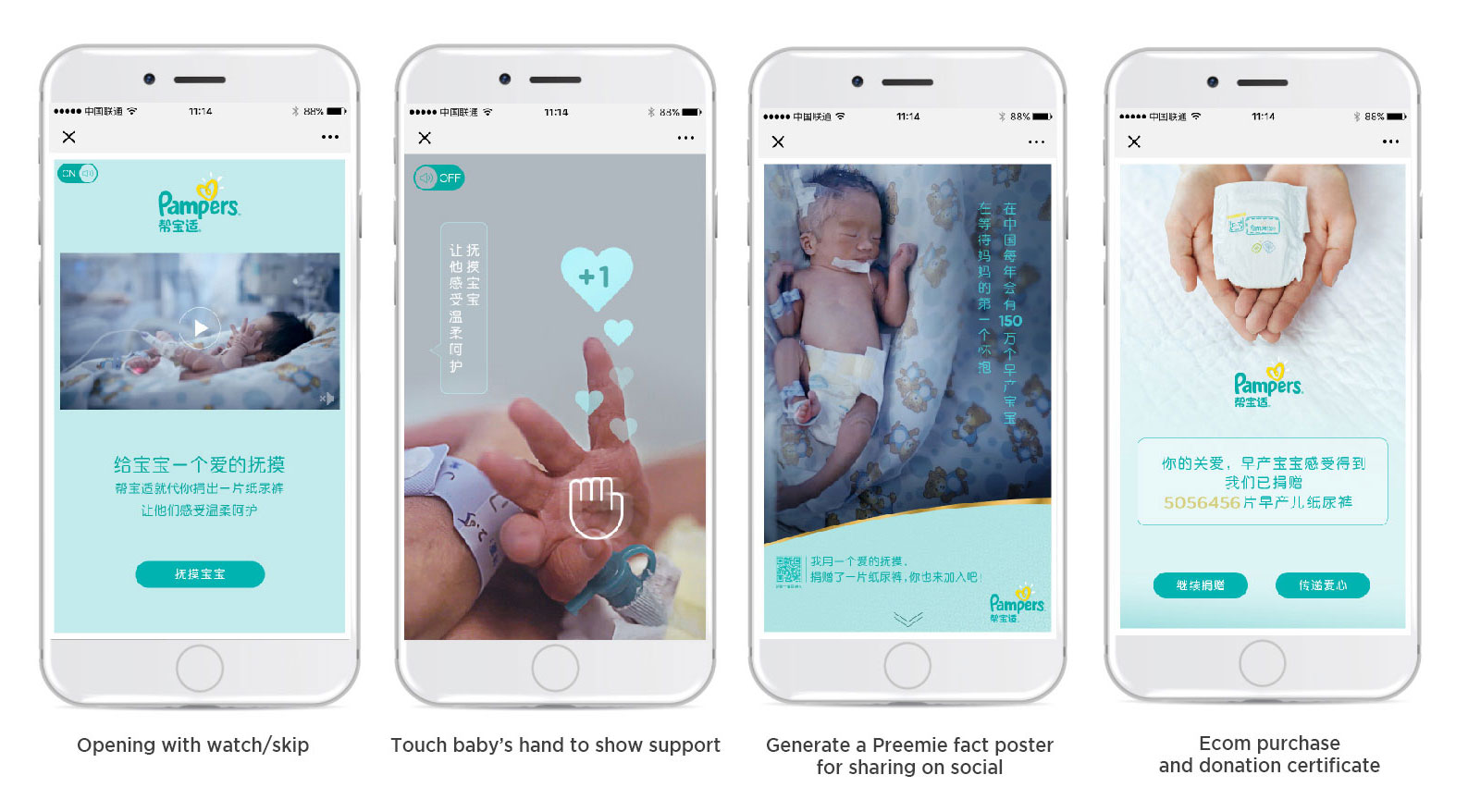 H5 – Touch of love activation, for every touch we donate one diaper to NICU hospitals.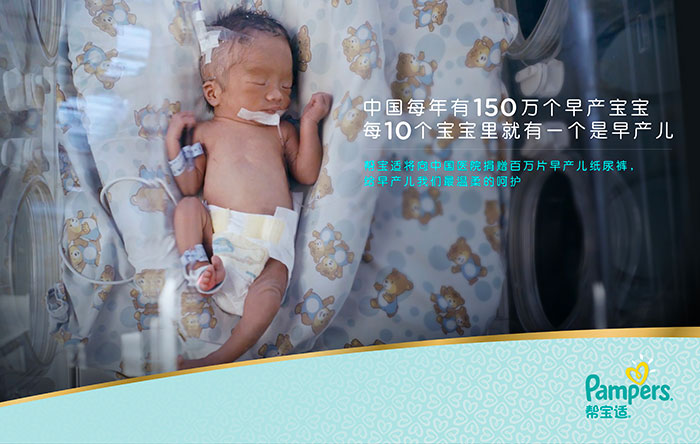 1.5 million babies are born premature in China every year.
That's 1 in every 10 babies.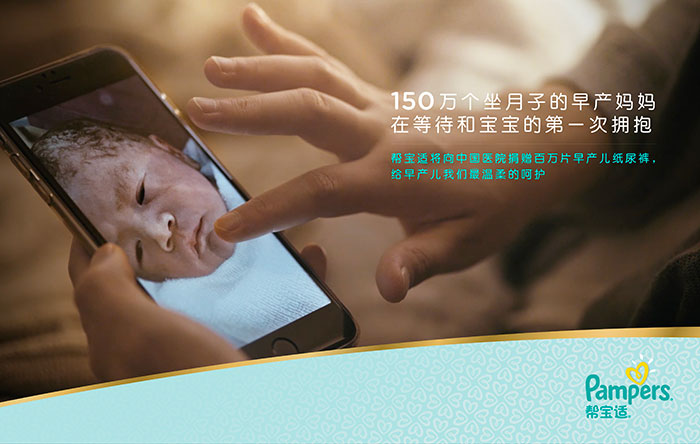 There are 1.5 million mums in post-natal confinement
awaiting their first hug with baby.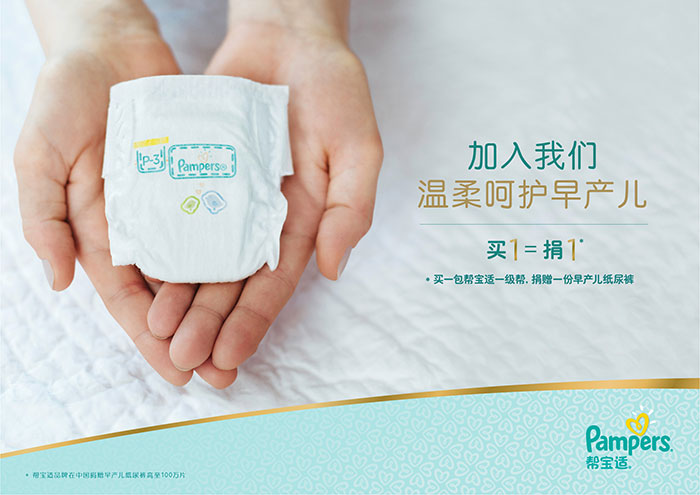 The smallest premature baby weights only 660g,
and is as short as a chopstick.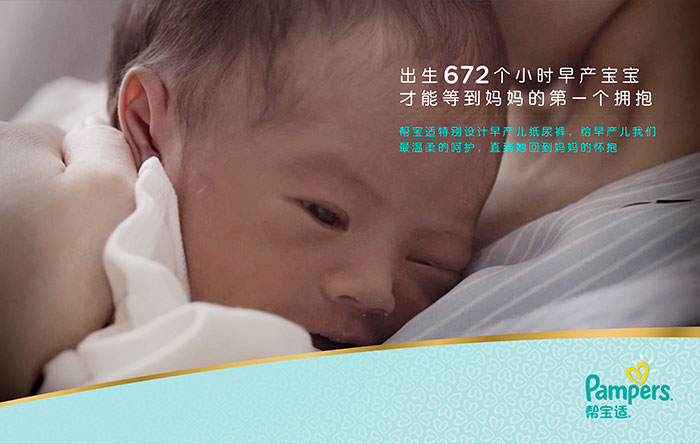 After 672 hours of waiting since birth, premature baby's
first hug with mum.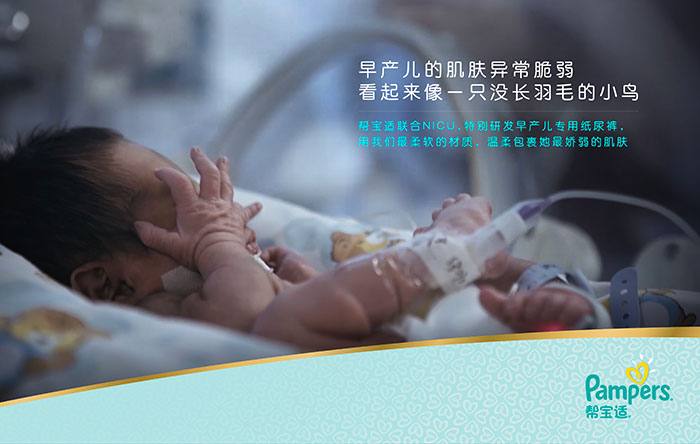 The skin of a premature baby is exceptionally fragile,
like a tiny bird without feathers.